Co-Founders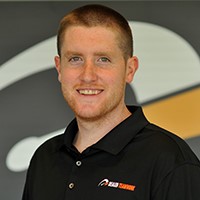 Brendan Duane
Co-founder
Brendan started at the dealership level right out of college and found a hobby in web development. In about 3 months he became the Lead Designer for a prominent auto group in MA, where he spent the next year working with Dan and Pat. He has a passion for learning new technologies and consistently pushes the limit for design and front end development.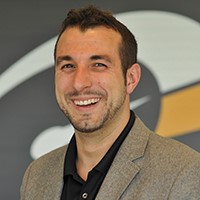 Daniel Mondello
Co-founder
After a decorated career as the Director of Marketing for a prominent MA Auto group, Dan left the dealership world to build Dealer Teamwork. Based on the challenges and experiences Dan overcame working for dealerships, Dealer Teamwork offers proven strategies, game-changing products, and a revolutionary approach to digital marketing which harnesses both offensive and defensive strategies.

Dan Mondello is a true "Car Guy" – his first word (as a baby) was "Vehicle" and while in college Dan worked part time as a Corvette Restoration apprentice at Ron's Corvette Restoration in Fitchburg, MA. Dan is a regular contributor to DealerRefresh where he loves to engage with many of the most progressive automotive professionals in the industry. When not creating new and innovative digital strategies, Dan enjoys water skiing, wake boarding, and relaxing at his lake house in Maine with his family.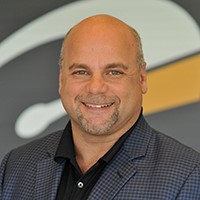 Eric Miltsch
Co-founder
Eric Miltsch is a successful automotive professional specializing in search, social, & mobile marketing strategies. As one of Dealer Teamwork's Co-founders, he drives the brand, the marketing vision, and product communication strategies. He also serves as a Technical Advisor, working to continuously improve results and user experiences within the platform.

He's been an active member of the retail automotive community for over 10 years and speaks at such events as NADA, DSES, IBP, ReThink at Google and many others. Eric enjoys leading by example and educating car dealers and sharing his real-world experiences to help continuously improve their performance. Eric has had the opportunity to consult with dealerships ranging from the largest groups in the nation to NAIDA Top 50 dealers.

His dealership experience includes helping build Auction Direct USA into the #1 Independent Dealership in the USA for three years running; ADUSA was also the #1 fastest growing company in Rochester. He's currently a partner in a new, fast-growing independent dealership group, which opened in 2015, Auto Outlets USA, and now has four locations in Rochester, NY.

Eric enjoys traveling, keeping up with the latest Martech trends and spending time learning the rules of the road on the race track as an amateur race car driver. He currently resides in Rochester, NY with his wife and two sons.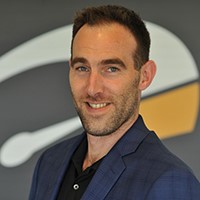 Patrick Walker
Co-founder
With 12 years of professional programming experience and eight years of dealership experience, Patrick has come to perfect system design & development, data architecture & methodology, integration, and report generation. When he's not programming, you'll find Patrick gardening, traveling, or spending time with his family.
Team Members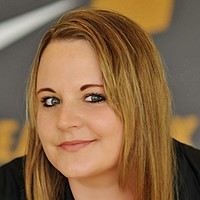 Leecy Freeman
Director of Account Management
Leecy Freeman is the Director of Account Management at Dealer Teamwork. Her primary focus is supporting our highly valued clients, ensuring dealers are getting the absolute most out of Dealer Teamwork's cutting-edge products with the goal to always improve results and provide the highest level of customer service. She comes to Dealer Teamwork with 10 years of digital automotive marketing experience - working at a top ranked MN e-commerce site as a Project Manager and as a Digital Marketing Manager for two large dealer groups in the Twin Cities. Her experience ranges from constructing consumer engagement strategies to working hands-on with skilled developers on site redesigns to managing websites and marketing campaigns. In her free time, Leecy enjoys kayaking, attending concerts and spending time with her family and her amazing group of friends.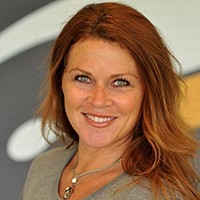 Hope Wanzek
Director of Operations - Executive Team
Hope Wanzek comes to Dealer Teamwork with over 15 years of executive management, office management, and operations experience. As the Director of Operations, she manages the daily accounting and all client billing activity.

Most recently, Hope was the executive manager of operations for a very successful dental clinic in Woodbury MN.

She is looking forward to applying her years of executive management experience, operations and small and emerging companies process building to the DealerTeamwork family. Hope resides in Excelsior, MN with her husband. She also has a son currently serving in the US Army.


Mark Brodkin
Director of OEM Relations
Beginning in Philadelphia, Pennsylvania at the well known Lower Merion High School (Kobe Bryant) and continuing on to The University of Oklahoma, Mark Brodkin initiated a career in the Apparel and Automotive Industries featuring his highlighting aspects of motivational speaking and personal development guidance that saw Mark take his talents to Miami, Dallas, New York, and Los Angeles.

As Mark traveled the entire United States (3 million plus miles), either leading large extensive sales forces or being part owner of companies such as Cover Girl of Miami, Applause, Jonathan Logan's R&K Division, Stay Put/Front Street...later transitioning to Mercedes-Benz and BMW/MINI. (last 15 years)

Mark always was an integral part of huge volume increases accompanied by outstanding and measured personal growth resulting in unsurpassed customer loyalty in an atmosphere of remarkable minimization of consumer attrition. This translated into Brodkin's signature philosophy of significant business principles-- "People do not care what you know until they know you care."; Caring, Integrity, and Execution always lead you to profitable and ultimate success.

Mark lives in the South Bay area of Southern California with his Wife and Partner of 36 years, close to his three Children and four Grandchildren.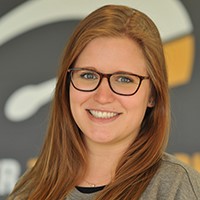 Kayla Jones
Marketing Manager
Kayla is a Minnesota native who has been working as a marketing professional since she graduated from the University of Wisconsin – Eau Claire with a degree in Mass Communications. She has worked in both the automotive industry and the HVAC industry. This has afforded her the opportunity to learn about the unique marketing challenges that companies face from a B2B and a B2C perspective in both industries. In her time as a marketing professional, she has been involved in marketing administration, creative execution, project management, program development and much more. She is an avid problem solver and a strategic planner. These traits plus her marketing experience will help her excel as the Marketing Manager at Dealer Teamwork. Kayla is excited to join the Dealer Teamwork family so that she can help the company continue its rapid growth, which in turn will help Dealer Teamwork continue provide the highest quality products and services to its clients. In her free time, Kayla enjoys spending time with family and friends, binge reading a great book, trying new breweries or restaurants and working on crocheting or sewing projects.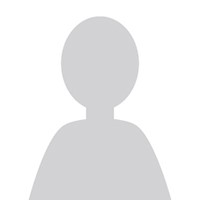 Kathy Norell
Billing Manager
Kathy is a seasoned Account Payable/Receivable veteran! Her experience is vast, from having run Accounts Teams of 15 + people with over 10,000 invoices a month to handling companies with over a billion dollars in revenue. She is perfectly positioned to help Dealer Teamwork grow and scale! Kathy is known for her spunky, can-do attitude and drive to get it done! Most recently in Houston, TX, Kathy has moved home (back to MN) to be closer to family!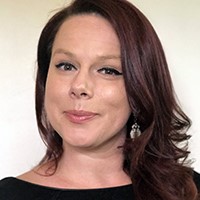 Jennifer Briggs
Director of Account Executives
Jennifer Briggs is an innovative professional that has had great success implementing processes and strategies in, automotive retail sales, marketing, manufacturing, and technology companies, constantly pushing progress and goal achievement to the next level. She has 15 years experience Retail Management. Has received 3 National Awards for innovative digital sales, marketing, and management strategy; one of which was a spot in the Automotive News 40 Under 40 Retail Class of 2015 of top producers in Automotive under 40 years old. Jennifer brings a strong background in technology and it's integration capabilities to improve operational efficiency. Participating in research and development of many industry specific technologies, in both Retail Automotive and the Manufacturing space. Experienced in building SAAS models, and custom solutions. As a national speaker, trainer, and consultant who is a subject matter expert for Digital Marketing, she enjoys educating the industry on important topics such as BDC, Data Mining, and Sales Strategy in the Retail Automotive industry. Jennifer is also involved with the Women in Automotive Conference and mentoring new students in the Northwood University automotive program. She enjoys spending as much time as possible with her two sons and living the active and supportive life of a basketball Mom!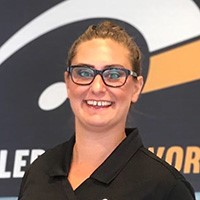 Joyce Ernst
Account Executive
Joyce is a relationship-based professional that comes from an IT Staffing and Digital Marketing Sales background. She has focused the last 4 years of her experience in the automotive industry. Notably, she worked with the largest dealer group in the Twin Cities as an outside vendor but was later hired directly with the group as a Digital Marketing Manager. Her internal role provided a unique opportunity to assist in the development of a full-service Digital Marketing Team that supported the parent and individual dealerships. Joyce's experience as a client manager and digital marketing consultant affords her a great opportunity to mix her passion for people and technology solutions. A St. Cloud State University alum, she has focused her education and experience on helping businesses communicate digital marketing strategies in order to execute, organize, and follow through on digital changes or needs. In quieter moments, you will find Joyce canoeing in the boundary waters, playing her guitar, or binge-watching documentaries. An avid traveler, she will be the first to volunteer for any adventure sport while maintaining a strict diet of non-fiction books and podcasts.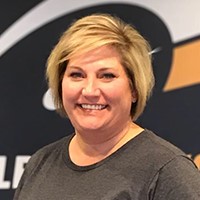 Jolene Coggan
Account Executive
Jolene joins Dealer Teamwork with over 20 years of Automotive experience, starting with Reynolds & Reynolds. After 9 years with Reynolds & Reynolds, she joined Who's Calling, where she met Sean and Katie. While at Who's Calling, Jolene was named Account Manager of the year in 2005 and achieved Presidents Club in 2006. She has also worked at Autobase, Autotrader and AutoAlert. Jolene thrives on building relationships with her customers as a trusted partner to help improve their business. Outside of Dealer Teamwork, Jolene enjoys spending time with her daughter, Samantha, family and friends. She also enjoys traveling, reading, and Happy Hours!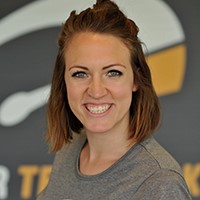 Ellie Tyson
Account Manager Team Lead
Ellie is an Account Manager Team Lead at Dealer Teamwork. Her background includes Automotive, Training, Finance, and Sales! Ellie graduated Metropolitan State University with both Organizational Communication and Training & Adult Development, giving her a unique view on how to provide the best customer service while helping her clients learn more in the process. She enjoys helping customers understand the products they've purchased and making sure they maximize the benefits available as well. When Ellie is not at Dealer Teamwork helping our dealer clients improve their performance, she is baking, hanging out with her husband and friends, or exploring new restaurants in Minneapolis!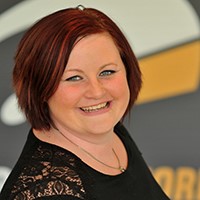 Kerri Jorgenson
Account Manager Team Lead
Kerri comes to us with a vast amount of customer service and has worked for multiple large, successful corporations. Kerri loves helping her clients succeed and strives to be able to provide the absolute best experience for Dealer Teamwork's customers. When she isn't working, she enjoys spending time with her daughter, cooking or baking, and doing anything outdoors.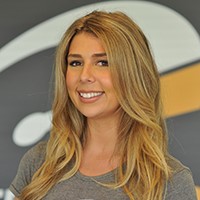 Susannah Doty
Account Manager Team Lead
Susannah is a recent graduate of the University of Minnesota-Twin Cities with a degree in Strategic Communication. She has worked in a variety of industries from non-profit to wedding to print production. Though her roles have been different, all have had a strong client focus which is what she loves best! Meeting and interacting with clients everyday is what makes her most excited about work! When Susannah is not at work you can find her at yoga, walking around a Minneapolis lake, or indulging in her favorite guilty pleasures: bad reality TV.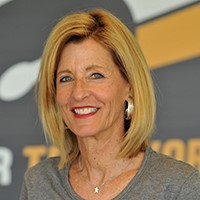 Denise Anderson
Account Manager and Customer Service Representative
Denise has worked in the Minnesota dealer franchise business for over 12 years! Her first experience in the industry was managing the regional Dodge Dealer Advertising Association account at a large ad agency. While raising her family, she worked in association management for several construction trade associations. Denise then went back to the automotive world to join the Minnesota Automobile Dealers Association. While there, her initial position focused on the development of education and training programs for all dealership departments. For the past several years, she was dedicated to launching a new organization under the MADA umbrella, specific to dealership fixed operations (service, parts and collision) for membership and program development. Denise loves to travel, enjoys golf, skiing and gopher football and basketball. She has two adult sons, one in Minneapolis and one in Des Moines, IA.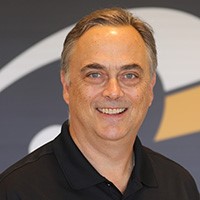 Ken Lindsay
Account Manager
Ken brings 12 years of automotive experience to Dealer Teamwork, initially partnering with Sean and Kate at IMS, then Who's Calling (Reynolds and Reynolds). Ken has a successful career assisting auto dealers grow their sales and service revenue. With Who's Calling, Ken managed over 100 Dealerships in the upper Midwest, leading the company with an annual customer retention at 94% compared with a 48% company average. Ken has built strong relationships with large dealer groups, assisting them with training, customer retention, and strategic market planning. With Autoloop, Ken supported 42 Subaru Dealerships in the Midwest from Salina, KS, Joplin, MO, Green Bay, WI and all points in between, providing hands on, face to face support. He led the company in direct mail incentive billings, resulting in 25% response rate. Ken proudly calls himself a "swim dad", with two daughters, Nicollette and Sophia, competing at a very high level in the region. Ken's spouse, Suellen, has a very successful career in Marketing and Design. Suellen provides valuable direction to Ken and the girls, keeping their house in order. Ken is active with his family's church and school as part of the Immaculate Heart of Mary Church Men's Club and represents Notre Dame Academy as a member of the Glen Lake Business Owner's association. Ken has the distinction of being the guy "who knows everyone." Ken is excited to be back with his original Automotive family at Dealer Teamwork.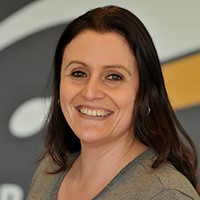 Nathalie Rodriguez
Account Manager Team Lead
Nathalie Rodriguez comes to Dealer Teamwork with over 11 years automotive industry experience. With undeniable devotion and dedication to all of her clients, she strives to provide a memorable experience and VIP customer service. She worked her way up the ladder starting as a Fleet Assistant, then Fleet Manager and eventually Inventory Manager. She has proven her ability to handle large accounts with exceptional customer service and satisfaction. When she is not working, she enjoys spending time with family and friends, and hitting up local hot spots and concerts. She also likes going to sporting venues and racing track cars.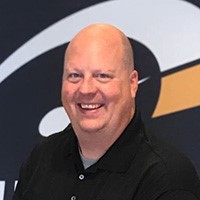 Luke Wolter
Account Manager
Luke comes to Dealer Teamwork after contributing to the growth and success of four different organizations over the past 17 years, with a majority of it in distribution and manufacturing. He has a diverse background ranging from customer service management to inside and outside sales. You will find him to be well-spoken, energetic, confident, personable, and the type of person that is great at creating and fostering relationships. In his spare time, he enjoys spending time with his family (including his wife and 3.5 year old twin boys) and doing anything outside. He enjoys the intricacies of the game of baseball and smoking meats in his backyard. One of his goals is to explore each of the Minnesota State Parks with his sons and obtain the corresponding patches for them at each park.
Paul Canfield
Account Manager
Paul has spent the over a decade in sales in Real Estate. Before that, he had a broad professional background including working in the advertising business when Verizon Super Pages first came to the Minnesota market selling advertising space in the phone books and online. He also worked for GE Finance and Distribution as a field service representative inspecting inventory and collecting money owed by dealer clients across Arizona. It was his job to collect money that was past due and try to upsell the dealerships with whatever financing programs they had going on at the time. He also worked in the finance field as a loan officer for a couple years. He was additionally a co-owner of a restaurant while attending college which taught him a lot about inventory controls, cost management, HR issues with employees and much more! Paul describes himself as a simplistic guy that loves to joke around, when the timing is right of course! His friends would describe him as honest, optimistic, trustworthy and loyal with a sense of humor that can be corny at times. In his free time, Paul loves spending time with family (including his 12-week white lab), golfing, spending time at the cabin, boating and fishing.
Jane Garnatz
Account Manager
Jane comes to Dealer Teamwork as an experienced Account Manager with many Fortune 100 companies and has an extensive background in customer service training. In these roles, she has delivered outstanding results and looks forward to applying that to her customer base. In her last position, she successfully led her organization with the roll-out and administration of several SaaS platforms. Jane has a passion for focusing on customer success. Jane has 2 sons, one attending UMD and one in high school. In her free time, Jane and her husband enjoy cheering on their son's football and wrestling teams, being on the lake and taking in live music.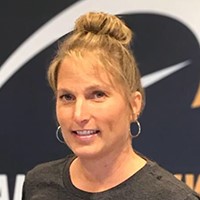 Cristal Norling
Account Manager
Cristal brings to Dealer Teamwork decades of success in meaningful customer interactions. As an Account Manager, she understands the impact of honest and clear communication with her clientele. She has years of leadership experience as a gift shop owner, manufacturers rep, landscaper and auto service advisor. Cristal attaches herself to the needs of her clients and is eager to begin a long-term relationship with you. Away from work, Cristal loves to spend time with her supportive family. She lives in Waconia with her husband, two teenage kids and their dog, Tater. Her eldest daughter is married with two children who bring unlimited smiles and laughter into her life. Other "favorites" include paddle boarding, snowmobiling, sushi and taking in as much hockey as possible.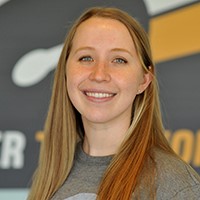 Amanda Enstad
Search Manager
Amanda is a recent graduate of Hamline University with degrees in International Business and Spanish. Her background in customer service and hospitality adds to Dealer Teamwork's ability to provide an exceptional experience for clients. She is excited to grow her career in digital marketing with Dealer Teamwork, and continue to learn new skills in an industry that's constantly evolving. In her free time, Amanda can be found exploring new coffee shops in Minneapolis or spending quality time with her 1-year-old cat Rio.
Evan Hardman
Search Manager
Evan is a recent graduate of the University of Minnesota-Duluth with degrees in Marketing and Entrepreneurship. Evan has worked in customer service for over 7 years and has completed two internships that have helped him become a marketing professional with incredible people skills. Evan has also started a non-profit and a small Limited Liability Company in the past two years. Evan comes to Dealer Teamwork with an extreme passion for helping clients use our products as efficiently and effectively as possible. He looks forward to growing his career at Dealer Teamwork and learning more about digital marketing. When Evan is not working, he is actively trying to grow his small business. In addition, he is an avid outdoorsman who loves camping, hiking, fishing, and anything else that requires the outdoors.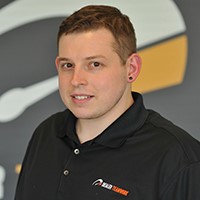 Josh Malone
Search Manager
Josh Malone works hard to extend his knowledge base as a silent strategist who listens well and plans thoroughly. Josh has been in the marketing/advertising industry for six years. His experiences in print & video media Josh quickly evolved to the digital side of marketing. Josh found his true marketing path and focused on mastering Search Engine Optimization, User Experience and Search Engine Marketing. Josh began his marketing career working in event marketing, digital advertising, video and print media. His early advertising work was displayed in historical Fenway Park, the iconic Gillette Stadium, and The Boston Garden. His first marketing opportunities within automotive began in early 2013 as a marketing manager for a large automotive group in Boston, MA. The marketing team helped boost the dealerships to their best months on record and launched 12 new websites, including an impressive parts e-commerce site that quickly generated over $200,000/month in monthly recurring revenue. With his sole proprietorship, Forge Ahead Digital, Josh helped many small businesses launch their websites and build their marketing plans. Josh then began working full time with DealerTeamwork LLC on their MPOP™ product and dealership marketing efforts.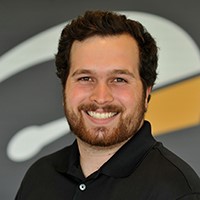 Michael Boucher
Search Manager
Mike is a marketing professional hailing from Beaver Dam, Wisconsin; and attended college in Eau Claire, Wisconsin. His marketing industry experiences will raise the level of quality experiences our account management team delivers to our dealers and help improve their search marketing performance. He moved to the Twin Cities in 2015 and worked in the operations and marketing department for a media buying agency where he was very successful working with social media, paid search and content marketing strategies, while also guiding clients with additional activities such as blog content and creating sales documents. Mike loves learning new skills to improve his professional contributions and is always on the hunt for the next operational puzzle to solve so he can add more value. In his free time, he enjoys playing guitar, watching hockey and baseball, and adding to ​his ​growing vinyl record collection.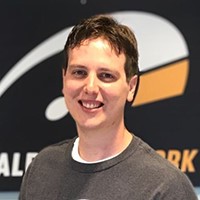 Tom Mcglennen
Search Manager
Tom McGlennen has a passion for working with technology and delivering great results to his customers. He has a wide array of experience working with customers and driving sales while executing company initiatives. Tom has most recently been a freelance web developer for many clients focusing on delivering a great customer experience while executing on their requirements. Tom spent five years developing his ability to manage time, people, and resources as an Executive Team Lead for Target Corp. He had a multitude of diverse experiences ranging from executing a complete store remodel to onboarding several peers to growing department sales by over twenty percent. He loves to work with his teams and drive great results while maintaining a fun environment. Tom earned a double major in mathematics and history from Marquette University. He currently lives in Minnetonka with his wife and puppy in their new home.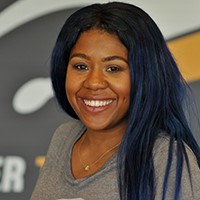 Brittany Bess
Special Projects Team Lead
Brittany Bess is an Account Specialist at Dealer Teamwork. Passionate about customer service and meeting new people, Brittany worked in the hospitality industry for the past 4 years where she managed the front office at a busy, high-end hotel. Working in the hospitality industry taught her that giving people outstanding customer service is an incredibly satisfying role. Brittany is a Minnesota native – she graduated from Eden Prairie High School before moving to Atlanta, Georgia where she resided for 8 years. While she was there, she attended Georgia Military College, double majoring in psychology and sociology. Grateful for an amazing opportunity at Dealer Teamwork, Brittany looks forward to providing her clients with exceptional customer service.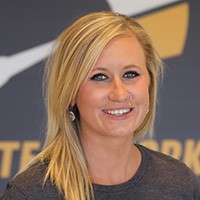 Emily Jorgenson
Special Projects
My name is Emily Jorgenson. I came to Dealer Teamwork with a 10-year background in customer service. I graduated from Dakota County Technical College with a degree in Executive Administrative Assisting. I also got a scholarship to play soccer there. I'm excited to join the team at Dealer Teamwork because it's such a positive environment, and it's a new step into a great career path. I've also only heard great things about Dealer Teamwork and how it strives to make an amazing experience for its customers. I'm excited to use my skills to help Dealer Teamwork continue on the path of success. Outside of work I enjoy relaxing nights with friends and family, being on the lake, shopping, doing yoga, watching movies and playing with my dogs.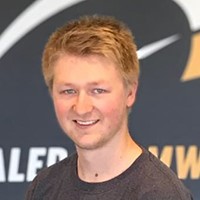 Sebastian Netland
Special Projects Coordinator
I came to Dealer Teamwork with two years of retail customer service and sales experience. I'm excited to get to learn from all the great people here. I'm also looking forward to be a part of their great culture. I love watching customers leave with a satisfied experience. While I work, I also attend Kaplan University full-time and I am currently working towards my bachelor's degree in marketing. Outside of work, I love doing anything outdoorsy, but my two favorite things to do are fishing and kayaking. I also love watching all Minnesota sports teams.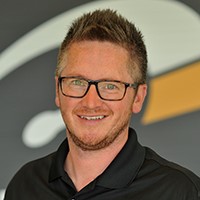 Brian Voss
National Sales Manager
Brian is the National Sales Manager at Dealer Teamwork. He has been in marketing and advertising industries since graduating with a degree in marketing from St. Cloud State University. With over 15 years of marketing experience, Brian has always been drawn to and focused on the digital landscape. He is constantly striving to provide his clients the most efficient strategies to improve their overall results. Brian comes to Dealer Teamwork with a diverse automotive background as well. He came to Dealer Teamwork after working at Pandora Media where his focus was working primarily with local automotive clients including some of the biggest dealer groups in Minnesota. Brian has also worked in marketing for a large automotive group in the Twin Cities and helped launch new markets across the U.S. for a prominent 3rd party auto provider. Brian is a true Minnesotan and enjoys each of Minnesota's seasons: Football, Basketball, Hockey, and Baseball. When Brian is not watching a game, you can find him on the golf course, spending time with his family and friends, or working to make his yard the best on the block.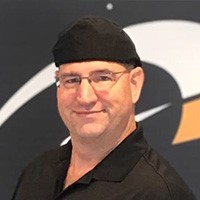 Big Tom Lapointe
National Sales Executive
Big Tom LaPointe is a National Sales Executive for Dealer Teamwork, and brings with him an extensive background in both technology and the auto industry. A high-energy industry professional who began his digital career building websites at Johns Hopkins University in the 90's, he spent more than a dozen years in retail, filling various management positions, co-owned an exotic car brokerage, and is the author of the book, "Modern Sport Cars". As co-host of the weekly DealerRefresh webinar series, "Refresh Friday", he is constantly on the pulse of the industry, and especially digital marketing. He joins Dealer Teamwork after five years at CarChat24, where his last role was V.P. of Business Development. Tom is a military veteran and has an MBA in Marketing. His diverse experience includes marketing and publicity work as a non-commissioned officer in the U.S. Marine Corps, as well as academia. His dynamic personality and successful retail career make him uniquely qualified to help dealer staff understand the potential of digital marketing tools. An accomplished magazine photographer and writer, Tom is also a contributor in two "Chicken Soup for the Soul" editions. Raised in Michigan and Nevada, he currently resides in the Tampa Bay area of Florida, where he continues to help his young adult son, Kyle, learn to cope with high-functioning autism and prepare for an independent life on his own. They routinely work as a team providing sound equipment and support to charity events like Autism Walks and Toys for Tots.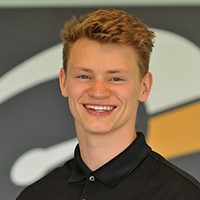 Kyle Mckinzie
Sales Executive
Kyle McKinzie plays an integral role at Dealer Teamwork as a Sales Executive. He comes from a family of entrepreneurs with a father who owns a car dealership in Northern MN. Kyle spent most his time growing up at his family's dealership learning different roles and responsibilities within every department and has never questioned his passion for the automotive industry. He continuously learns more about digital marketing, the automotive industry and strives to deliver exceptional service to Dealer Teamwork clients as a Sales Executive. When Kyle isn't working, he spends his time carving up the ice playing hockey.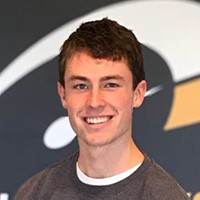 Alex Reller
Sales Assistant
Alex is a recent graduate from the University of Wisconsin Eau-Claire. He graduated from Eau-Claire in the Spring of 2017 with a major in marketing. While in school, he took classes on a wide variety of topics to broaden his understanding of various aspects of business. Alex hopes to help grow the Dealer Teamwork network to achieve success in the automotive industry. He has held several previous positions all people and service oriented. These prior jobs have helped him gain experience in working with people and developing a team. Alex wants to bring these skills to Dealer Teamwork and help them grow towards the future. He is a Minnesota native and enjoys the awesome scenery the state has to offer. Alex also enjoys watching movies and listening to music. One day he hopes to travel and see the natural landmarks the world has to offer.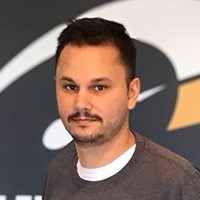 Matt Cantolla
Sales Assistant
Matt is a Sales Assistant with Dealer Teamwork. He comes from the retail side of the car business, holding various positions within every department over the past ten years. He brings his years of experience and passion of helping clients to Dealer Teamwork with the goal of building lasting relationships with clients and learning more about digital marketing every day. When he is not working, Matt enjoys spending time with his family, playing golf and striving to become a grill master.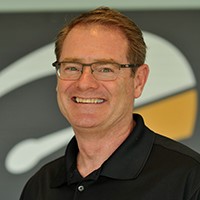 Randy Rubin
OEM & Large Dealer Group Manager
Randy is continuing his over 22-years in the automotive industry with Dealer Teamwork. He has worked for both OEMs (Toyota and Nissan) and client side of the business. With experience across the automotive landscape, including pricing, incentives, interactive marketing and business development roles, Randy has developed a unique perspective across the automotive landscape. As a trusted advisor with a passion for enhancing the customer experience, Randy developed marketing strategies that build awareness and drive sales. Randy is looking forward to bringing his experience and expertise to the DEALER world as well as working with OEMs to coordinate their desired mutual results. Randy earned his BS in Business Administration from Northeastern University and his MBA from the University of Arizona (so get ready to Bear Down). He lives in Frisco, Texas with his Wife, two teenage Children and his loyal dog (key word being loyal).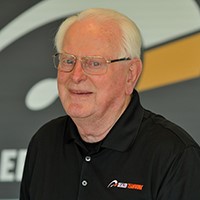 John Cunningham
Office Admin, Contract Manager
John Cunningham is Dealer Teamwork's Contract Manager. John's experiences span multiple decades and industries while providing us an incredible level of guidance as well. John comes to us most recently as the Data and Operations Manager at Visible Customer. He was previously a management trainer and a territory manager for 48 large automotive dealerships in MN and SD for Who's Calling, which was originally MRI LLC, and was sold to Who's Calling. John has been affiliated with the automotive business since 1962 and has worked for Stapleton family members since 1977. His successful career includes several management, director and VP-level positions in the advertising, data, and marketing industries, most of which were in New York City. The companies John has been involved with ranged from early-stage start-ups to mature stage organizations such as Reach-McLinton, Young and Rubicam and Bozell International. Several companies ultimately were either acquired or merged with other organizations. John was a Staff Sgt. in the United States Air Force Reserves and competed internationally for the USAF rifle and pistol teams. He has also spent many years as a guest lecturer speaking about his successful experiences in Marketing and Advertising at St. Thomas College in St Paul, MN. When John isn't working, he enjoys spending his time continuing to absorb as much information and news as possible and sharing it with a passion. He also unselfishly shares his time volunteering at various organizations: The Children's Home Society & Family Services of ST. Paul MN, the FCA (Families with Children from Asia) The YingHua Chinese Immersion Academy and the United Fund of New York, NY. John was born and raised in New York City, NY and now lives in Saint Paul, MN; he also has three grown children. He also has the proud distinction of being a two-time Clio Award Winner for his outstanding work in the Advertising and Marketing industry.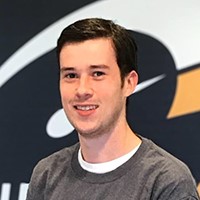 Mike Foster
Marketing Specialist
Mike is a recent college graduate from Iowa State University, where he studied advertising and business. Through internships and campus involvement, Mike was able to learn the ins and outs of traditional and digital media. While he was born in southern Indiana, he grew up in the Twin Cities and is excited to return home to work with Dealer Teamwork. Within his position, Mike is able to utilize his skills in project management, market research and digital marketing to help Dealer Teamwork grow and reach new audiences. In his free time, Mike enjoys exploring the Twin Cities, collecting and listening to vinyl records, cheering on all Minnesota sports teams (SKOL Vikings!) and spending time with family and friends. He also loves to learn and welcomes any opportunity in which he can do so.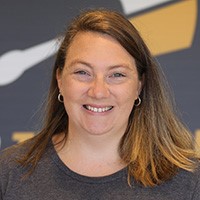 Brandy Meyer
Billing Specialist
Brandy Meyer comes to Dealer Teamwork as a billing specialist after her several years of experience in the retail and accounting world. She recently worked as the Parish Administrator and Treasurer for East Union Lutheran Church and was the owner of Sweet Repeats, a consignment clothing store. Brandy moved from Texas to Minnesota in 2004 and now resides in Carver with her husband and three boys. Brandy enjoys camping with family and friends, reading, scrapbooking and baking.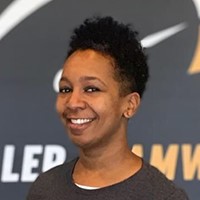 Antoinette Smith
Lead Developer
Antoinette has been a member of the Twin Cities tech community since relocating to Saint Paul in 2010. She is the co-founder of Blacks in Technology - Twin Cities, a board member of Technovation [MN], and the current chair of the MinneWebCon conference. In addition to experience in roles ranging from sales engineer to software engineering instructor, Antoinette also has an MBA and masters of software engineering from the University of St. Thomas. In her spare time, she likes running along the beautiful river and lake trails, watching sci-fi with her husband, and playing Zelda and/or FFXIV.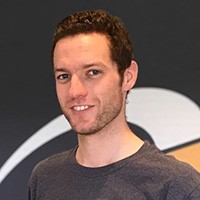 Justin Cramm
Lead Developer
Justin comes to Dealer Teamwork as a Lead Developer with 6 years of experience developing enterprise applications. His passion for software engineering stems from his studies in applied mathematics, and he has also diversified his area of experience from Quality and Automation, to Cloud Infrastructure, Mobile Application development and Computational Linguistics. Coming from a background in both QA and Development, Justin provides insight and guidance to building quality software solutions and is enthusiastic to be a part of the Dealer Teamwork family.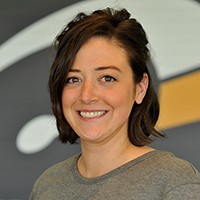 Christine Pogatchnik
Developer
Christine is a developer at Dealer Teamwork. She is a recent graduate of Prime Digital Academy, an intensive full stack web development program. She has a background in the arts and received her Masters Degree of Fine Arts from the Werkplaats Typografie located in the Netherlands. Upon completion of her degree she worked as a Graphic Designer and Production Assistant for Carl Fischer Classical Music Publishers in New York City. Christine leverages her creative mind to solve complex logical issues when developing software. She loves diving into technical challenges and collaboratively building refined solutions.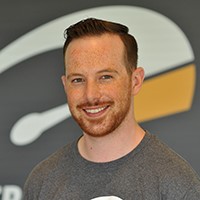 Ed Wippler
Developer Q/A Support
Prior to joining Dealer Teamwork as a Developer, Ed spent several years working in retail operations, sales, and accounting. He brings a passion for helping clients achieve goals as well as an understanding of complex systems behind providing a quality customer experience across multiple platforms. When he's not programming, Ed enjoys learning about new technologies, attending concerts, spending time with family & friends, as well as visiting craft breweries.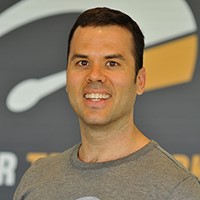 Tom Johander
Developer
Tom brings to Dealer Teamwork a lifelong passion for technology. As a kid in his Dad's home office, he spent hours learning all about the inner workings of MS-DOS. His curiosity about anything computer related continued to grow into a rewarding career as an IT professional. Tom has come to Dealer Teamwork with a strong background in systems engineering and is excited to put his experience to work with a cutting-edge technology organization. Outside of the office, Tom enjoys getting out on one of the local lakes for a wake surfing session, doing some gaming with his nephew or trying out a new recipe in the kitchen. His passport is never far out of reach, having travelled throughout Asia and Europe. Dealer Teamwork is a perfect place for Tom's enthusiasm to deliver cutting-edge technology solutions in an innovative, energetic and fun place to work.