Best culture. Great people. Winning solutions.
---


Industry changing solutions
Solving automotive OEM & dealer's biggest marketing problems.
Dealer Teamwork was born out of the need to solve the biggest digital marketing problems dealers contend with every week. Our goal is to create solutions that help car dealers market their inventory with the best results as simple as possible.
Our founding members and leadership team are among the most forward-thinking individuals operating in the retail and automotive marketing space.
Dealers told us what's important to them when using new marketing solutions,
Is it easy to understand and use?
Does it create results that improve our business?


Built by successful dealers
Relevant industry experience powers effective solutions.
We listened to hundreds of dealers and heard their struggles. Creating effective digital marketing is confusing.
Our proven experiences as successful dealers plus a fierce determination drives us to create the best solutions.
We set out to create the most valuable digital marketing resource for dealers. Dealer Teamwork is poised to change the way automotive dealers create and manage digital marketing.
"Dealer Teamwork has solved the biggest problem in automotive digital marketing – coordinating offers across marketing channels in real-time. There is no comparison – the MPOP™ is a game changer."

Tom Moore - Senior Vice President, Morgan Automotive Group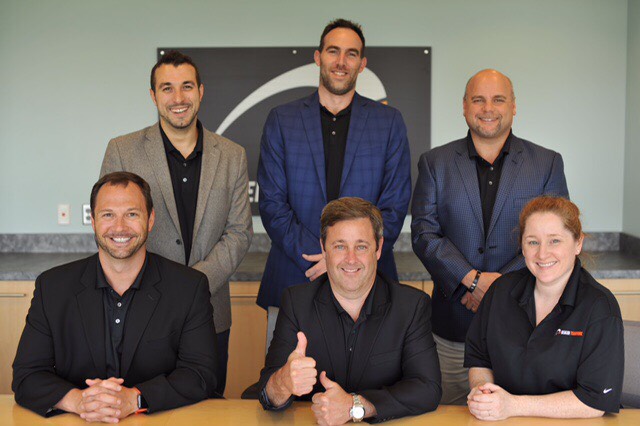 

The Dealer Teamwork Team
Denise Anderson - Account Manager & Customer Service Rep

Brittany Bess - Special Projects Team Lead

Peter Boesen - Director of OEM

Michael Boucher - Search Manager

Jennifer Briggs - Director of Strategic Accounts

Mark Brodkin - Director of OEM Relations

Jeff Camozzi - CTO-Chief Technology Officer

Paul Canfield - Account Manager

Gary Cootes - Advisor

Justin Cramm - Lead Developer

John (JC) Cunningham - Office Admin, Contract Manager

Brad Doty - Sr. Vice President & General Counsel

Katie Donovan - CCO- Chief Client Officer & Co-Founder

Susannah Doty - Account Manager Team Lead

Brendan Duane - Co-Founder

Amanda Enstad - Search Manager

Joyce Ernst - Account Executive

Leecy Freeman - Director of Account Management

Evan Hardman - Search Manager

Tom Johander - Developer

Kayla Jones - Marketing Manager

Emily Jorgenson - Special Projects

Kerri Jorgenson - Account Manager Team Lead

James Klaus - Director of Sales

Big Tom LaPointe - National Sales Executive

Ken Lindsay - Account Manager

Anthony Maki - Developer

Josh Malone - Search Manager

Kyle McKinzie - Sales Executive

Brandy Meyer - Billing Specialist

Christian Miller - COO & CFO

Eric Miltsch - Co-Founder

Dan Mondello - Co-Founder

Christine Pogatchnik- Developer

Nathalie Rodriguez - Account Manager

Randy Rubin - OEM & Large Dealer Group Manager

Sean Stapleton - CEO & Co-Founder

Ellie Tyson - Account Manager Team Lead

Brian Voss - Nation Sales Manager

Pat Walker - Co-Founder

Hope Wanzek- Director of Operations

Ed Wippler - Developer Q/A Support

Luke Wolter - Account Manager