

Your most valuable marketing resource.
Schedule my MPOP™ demo.
Preview the industry's newest, most valuable marketing solution. See how you easy it is to change the way you manage your digital marketing.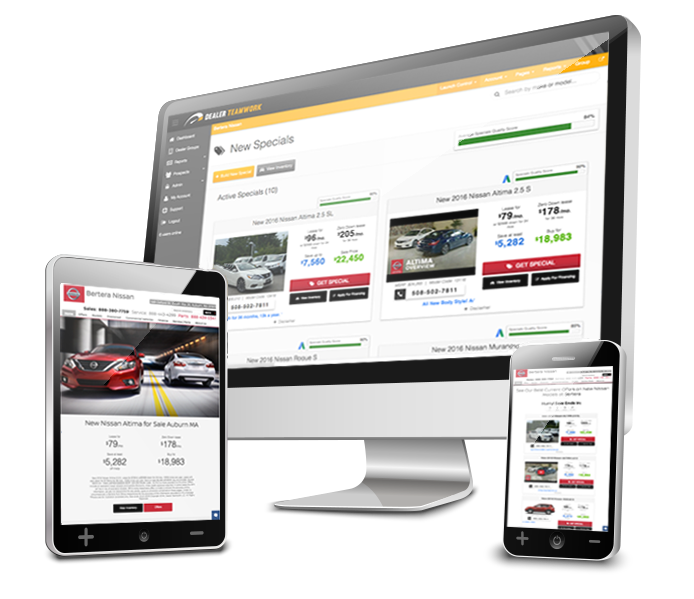 You'll learn how the MPOP™ solves the marketing problems car dealers face each month.
The MPOP™ helps you:
 Create effective new vehicle offers instantly
 Distribute offers to your landing pages, email campaigns, and paid search campaigns in real-time
 Manage your marketing process quickly with the easy-to-use visual editor.
 Improve the quality of your marketing and get more in-market buyers to see your vehicles.
Sean Stapleton, Co-founder & CEO, Dealer Teamwork
"The MPOP™ is hands down the best automotive marketing tool our dealership has ever used. This has completely changed how we market our dealership and our vehicles - and our sales prove it. This has been the only new marketing change introduced to our dealership in 2016 and I couldn't be happier!"
- Rick Compton, Orlando Hyundai General Manager


Award-winning and patent-pending
Dealer Teamwork makes digital marketing easy to understand and use!
The MPOP™ changes the way car dealers manage their marketing process. Discover how easily you can add relevance to your vehicle offers and service specials and convert visitors faster.
Makes it easy for search engines to find your ads and show them to more car shoppers looking to buy!