Executive Team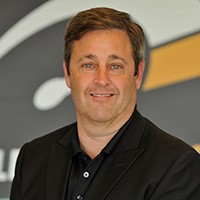 Sean Stapleton
Co-Founder & CEO
Sean Stapleton entered the automotive software industry by co-founding IMS, which was later acquired by Who's Calling. He worked as Vice President of National Accounts and as Vice President of Automotive Sales for Who's Calling, where he defined market expectations for the emerging Call Measurement and Monitoring industry. He later co-founded and established Visible Customer as an automotive market brand.

Sean joined VinSolutions as the Executive Vice President of Sales August 2010. Later named Chief Sales Officer and appointed to the VinSolutions' Board in 2010, Sean was a key component in executing the next step in the company's evolution: making the industry aware of its successes and new solutions.

VinSolutions realized growth of 678% under Sean Stapleton, contributing directly to the company being ranked by Inc. 500 in 2010 as the 33rd fastest growing software company and 447th fastest growing company overall, and listed again in 2011, 2012, and 2013! Sean was Chief Sales Officer when AutoTrader.com purchased VinSolutions in June of 2011. He ultimately became the Vice President of Sales and Marketing at VinSolutions prior to leaving the company in 2014.

Sean is a highly regarded sales leader and author in many top automotive trade magazines and a respected events speaker. With memberships in all major automotive networking groups, Sean's expertise, leadership, and successful track record are sought as a consultant and mentor to many.

In addition to his work in the automotive industry, Sean Stapleton works as a major fundraiser for Merrick Inc., http://www.merrickinc.org/, a non-profit organization whose goal is to empower adults with disabilities through vocational and social opportunities. Sean resides in Minneapolis, MN with his wife and three children.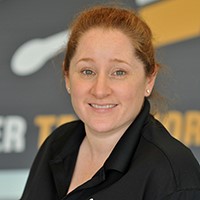 Katie Donovan
General Manager & Co-Founder
Katie Donovan is a highly respected automotive professional with a proven history of success with her customer relationships and the desire to identify new opportunities that provide customers with a data-driven advantage. She is experienced with driving marketing decisions and creating effective attribution reporting which evaluates effectiveness.

Katie's industry experiences include some of the top tier automotive companies such as Visible Customer, VIN Solutions and Who's Calling. She somehow manages her incredibly productive career and her family including her husband and two lovely children.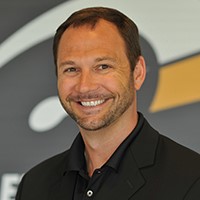 Christian Miller
Chief Strategy Officer
Christian Miller is the CSO of Dealer Teamwork, LLC. In this capacity, he is responsible for the strategic direction of the business as well as oversight of key partner development and relationships. Over the last decade, he has served in executive leadership capacities for some of the fastest growing financial services companies in North America. Christian has an extensive track record leading high growth organizations including the growth of a corporate payments EBITDA by more than 300% over four years, making it one of the most scalable payments companies globally. He has a proven track record of restructuring contracts with key partners resulting in millions in fee reduction and has reduced operational costs by more than 50% multiple times through increased automation and six sigma process improvements. Christian has transformed go-to-market strategies by focusing on emerging tech solutions that yield greater revenue and increased margins. As an entrepreneur, Christian has successfully launched several companies including a financial technology company servicing the commercial equipment industry and led the turn-around of an under-performing software business, among others. Christian is also a regular guest speaker at different industry events; he enjoys sharing his experiences and insights to help others improve their professional efforts. His technical background and education include degrees in finance and business management which were earned at the University of Iowa and an MBA from the University of Notre Dame. Mr. Miller serves on the board of multiple community outreach programs and resides in Eden Prairie, MN with his wife and two very active children.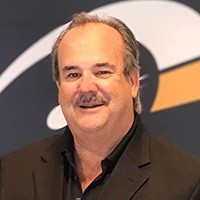 Gary Cootes
Chief Operating Officer
Gary has been a Commercial Real Estate Owner, Developer and Advisor for over twenty-five years. He has been involved in transactions in excess of two billion dollars in Airport Parking, Urban Parking, Hotels and Industrial Real Estate. Cootes has owned and/or advised properties with such top Investment Companies such as MetLife, Carlyle, PCCP, AEW Capital Management, Hilton Hotels, ZKS Real Estate Group, Koll Company, TA Realty Advisors, New England Life, and AMB. Cootes was President and COO of Priority One Parking (a parking acquisition, disposition and management company he co-owned). He currently owns Cootes Consulting Inc. (a real estate acquisition, disposition and management company) and Airport Parking Consultants Inc. (an airport parking development, acquisition, disposition and advisement company of airport parking assets all across the U.S.A.). Cootes has joint ventured or advised the largest parking owners and operators in the U.S.A, including Central Parking, Park N Fly, and Ace Parking. Gary graduated from California State University Long Beach with a degree in Political Science/Economics. Gary and his Family now reside in Las Vegas, Nevada after living in Southern California all their lives. Gary has a Wife- Shelli and three Daughters- Nycole, Dominique and Danielle. Gary enjoys traveling and is an avid golfer – when he can find the time in between his Daughters' numerous sporting events and musicals.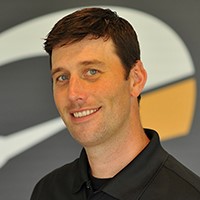 James Klaus
VP of Sales
James Klaus' journey into the automotive industry wasn't a conventional path. While selling office supplies in Bozeman, MT, the General Manager at a dealership offered him a sales job after experiencing his solid sales skills. James spent the next two years working at Subaru, Hyundai and Volkswagen showroom. James made the move to Bozeman Motors Inc. and began working at a Ford Lincoln & RV Center. He quickly established himself as a key salesperson and was promoted to the Assistant Finance Manager and then Internet Manager, shortly after. He later held roles such as eCommerce Director, Finance Manager and Sales Manager. During this time James was responsible for everything ranging from the digital marketing, social media, and the CRM. James is a proud family man with a wife and two beautiful children. He's also the world's biggest Detroit sports fan and an avid golfer. The auto industry has been in his family's blood ever since his Grandfather worked for Chrysler in Sterling Heights, MI.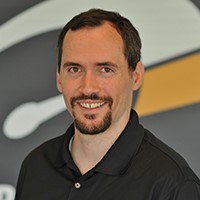 Jeff Camozzi
Chief Technology Officer
Jeff Camozzi lives and breathes technology. From his early ages tinkering with game programming to his professional years building products for Fortune 500 companies to implement the technology, architecture, and processes around a successful healthcare startup company. Jeff has spent most of his 15 years in professional technology development honing practices, building teams, and refining his leadership approach. He thrives on challenge and believes there is no technical hurdle too difficult to take on. Jeff attributes his drive for leadership and team building to his years in the Marine Corps Infantry. In his view, good leadership comes from building and coaching teams to take ownership. Having been a Marine Sergeant during the Operation Iraqi Freedom, he knows what it takes to drive a team to mission accomplishment when it really matters. As a technology leader, Jeff has learned to lead through influence at all levels of an organization and has built high-performing teams for startups and corporations to improve business outcomes through refined product delivery. With an entrepreneurial mindset, Jeff took his first huge leap by starting his own consulting company, Azend, Inc, which consists a team of rockstar performers infused with the ethos and drive that creates an impact wherever they work. He believes top-talent requires more than just great code — it requires a mindset of continual improvement, and individuals that help bring up the level development skill for any client they work with. He wants a team that's valuable, impactful, and helpful, but not indispensable. When not driving technology teams, Jeff spends his time with his Wife (Liz), and two rambunctious children. (Ella and Eldon). He leads a life of less-traditional activities, such as swing dancing (Lindy Hop), Aerial Arts (a.k.a "Circus Training"), Rock Climbing, and more recently, American Ninja Warrior training. Jeff thrives on challenge and loves to push himself to the limit. Jeff is excited to be a part of the Dealer Teamwork team and looks forward to applying his extensive experience towards their ongoing success.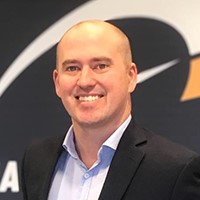 Joe Skar
Chief Financial Officer
Joe is the Chief Financial Officer at Dealer Teamwork and is responsible for overseeing financial operations. Prior to joining Dealer Teamwork, Joe was the Chief Financial Officer at Lake Street Capital Markets, an investment bank located in Minneapolis, MN. Before that, Joe served as Director of Fund Accounting at Whitebox Advisors, a multi-billion-dollar asset manager. Joe began his career in public accounting at KPMG. Joe graduated summa cum laude from Minnesota State University, Mankato with a BS in Accountancy. He is also a Beta Gamma Sigma member and a Certified Public Accountant.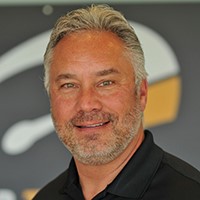 Peter Boesen
Sr. VP OEM & Strategic Partnerships
Peter Boesen joined The Dealer Teamwork Leadership Group after recently completing a twenty-year success journey as Managing Partner of South Bay BMW and South Bay MINI in Hermosa Beach and Torrance, California. Peter's varied background began in Fargo, North Dakota around his Dad's Buick/Honda Dealership...to graduating from the American Academy of Dramatic Arts...to The University of Minnesota...to completing the NADA General Dealership Management Academy...to being elected to the BMW National Dealer Forum for four years...to being elected to the BMW Sales Advertising Group for twelve years (concluding as Chairman)...to MINI Dealer Council for three years...to MINI Dealer Advertising Group for six years (concluding as Chairman). Leader is Peter's most acknowledged title!

There is no better adviser to lead you and your company to effective and efficient digital marketing that you will (first) understand and (second) utilize.

In his long history in the Auto Industry, Peter experienced just about every conceivable sales presentation regarding search engine digital marketing aimed at SEO/SEM optimization. Thus, he has developed an uncanny and unique talent in recognizing truthful transactional data that possesses customer relevance, which will maximize a dealerships budget and digital performance. Simply put, does your information convert?!

Peter lives in Redondo Beach, California with his Wife and best friend Stacy as they grow and develop their three cherished Children. He is a well-known mentor in child development (his passion in life, other than skiing deep powder on the slopes) and serves as a board member/consultant to many charitable organizations.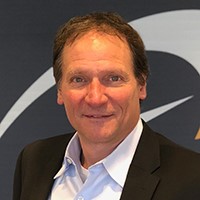 Brad Doty
General Counsel
Brad is General Counsel for Dealer Teamwork and also heads up the Human Resources Department. Brad's primary focus is to provide sound legal advice to not only protect Dealer Teamwork's interests, but to help us grow and succeed. Prior to joining Dealer Teamwork, Brad was a managing partner in a private practice law firm focusing on insurance contract disputes and insurance fraud litigation. Prior to embarking on his legal career, Brad was a successful sales and marketing representative for a print media company in southern Minnesota. Brad's favorite employment, however, took place on the slopes of the Colorado mountains for a season immediately after college. Brad is married to his wife, Andrea, and they have four children, two college graduates and two high schoolers. In addition to spending time cheering at soccer, football and track, Brad enjoys waterskiing, wakeboarding and anything to do with the lake.