

Leads Increased by 148%


Appointments increased by 41%
Success Story
How Putting Two Vendors Head-to-Head Produced Significant Results

---
Paid Search and Display Campaigns - A/B Test
Significant Marketing Results Were Achieved Almost Instantly
Auto Outlets USA ran an A/B Test of paid search and display campaigns that put Dealer Teamwork head-to-head with another SEM vendor. Each vendor had a $4,000 SEM budget to spend during the A/B Test. The following results were achieved.
Dealer Teamwork Paid Search Campaigns:


Impressions:

948% Higher
88,444 vs. 8,438


Clicks:

413% Higher
3,243 vs. 632


Cost per Click:

61% Lower
$1.81 vs. $4.70
Dealer Teamwork Display Campaigns:


Click Through Rate:

5,852% Higher
10.12% vs. 0.17%


Cost per Click:

97% Lower
$0.32 vs. $14.08
These results were achieved by following industry best practices. Google states that "successful paid search ads are specific, contain relevant transactional data and empower shoppers to take action."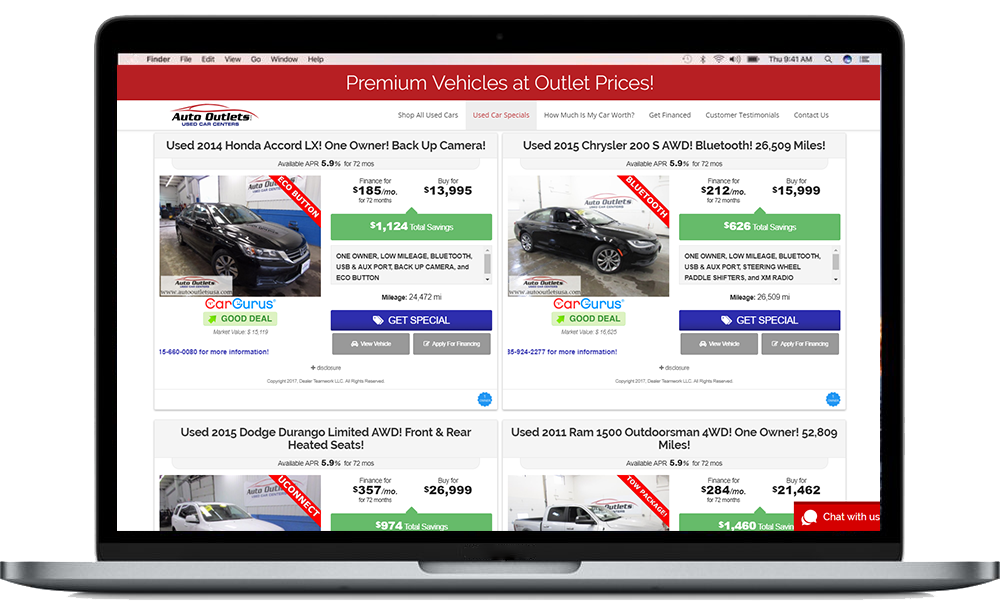 "The layout and design of the MPOP™ is simple and easy to use! Dealer Teamwork's crew is always happy to help if there is an issue. They are always looking to improve the MPOP™. This is a great product to market our inventory fast, it has helped us get more leads than ever before and it has helped us have our best sales month ever too!"

-Danielle Heyden, Webmaster, Auto Outlets USA
Keys to Success
The Right Digital Marketing Mix Executed Properly
As this A/B test shows, vendors who match transactional data in ads to the transactional data on their landing pages have better performing paid search. This is because their marketing better answers shopper's intent, and they provide consistent and transparent messaging through the entire experience. The following tools were crucial to Dealer Teamwork campaigns dominating this A/B paid search vendor test: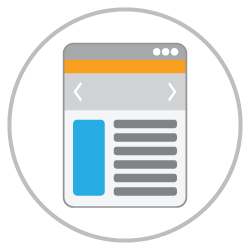 Responsive, Model-Specific Landing Pages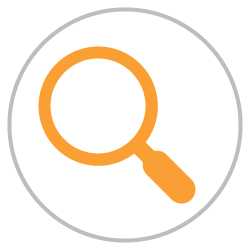 Dynamic Paid Search
---