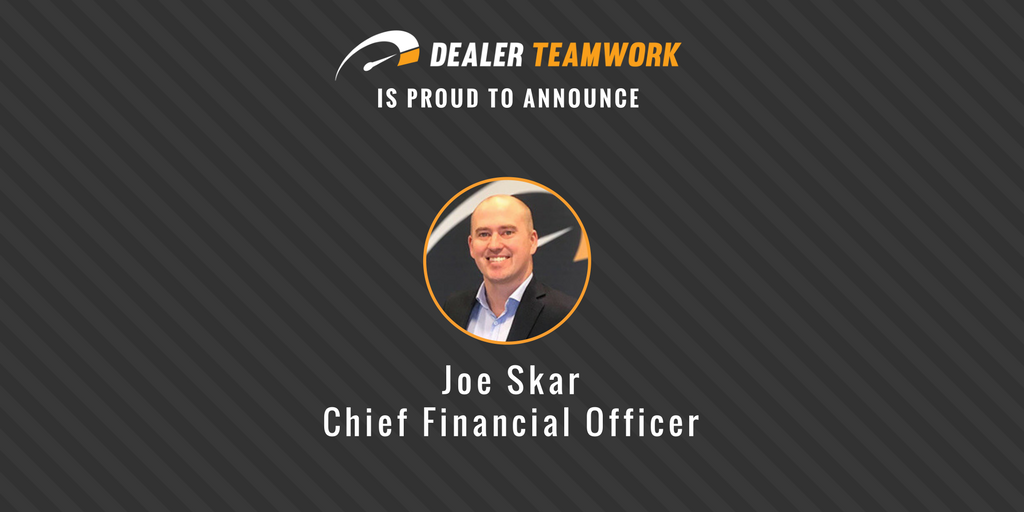 Dealer Teamwork Names Joe Skar Chief Financial Officer
As Dealer Teamwork expands, new leadership is required to guide the company's financial operations. Dealer Teamwork is excited to announce that Joe Skar will be taking over the role of Chief Financial Officer.
November 30, 2017
Read More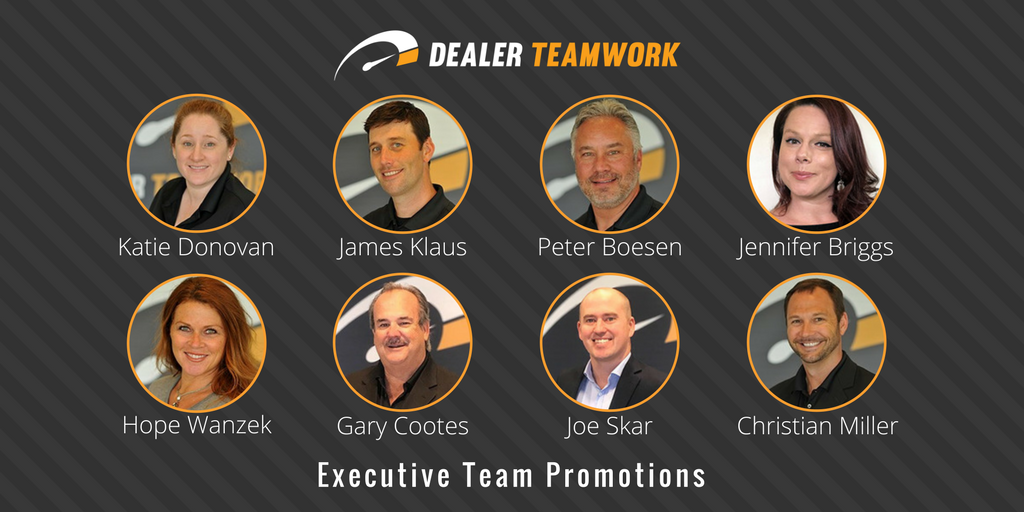 Dealer Teamwork Celebrates a One Year Anniversary with Executive Team Promotions
Defining the roles and responsibilities of the executive team will lead to the continued rapid growth and success of the company. These promotions were strategically given to members of the leadership team who have proven time and time again that they are vital to the company's success.
November 7, 2017
Read More