Share your MPOP™ built offers for a great cause!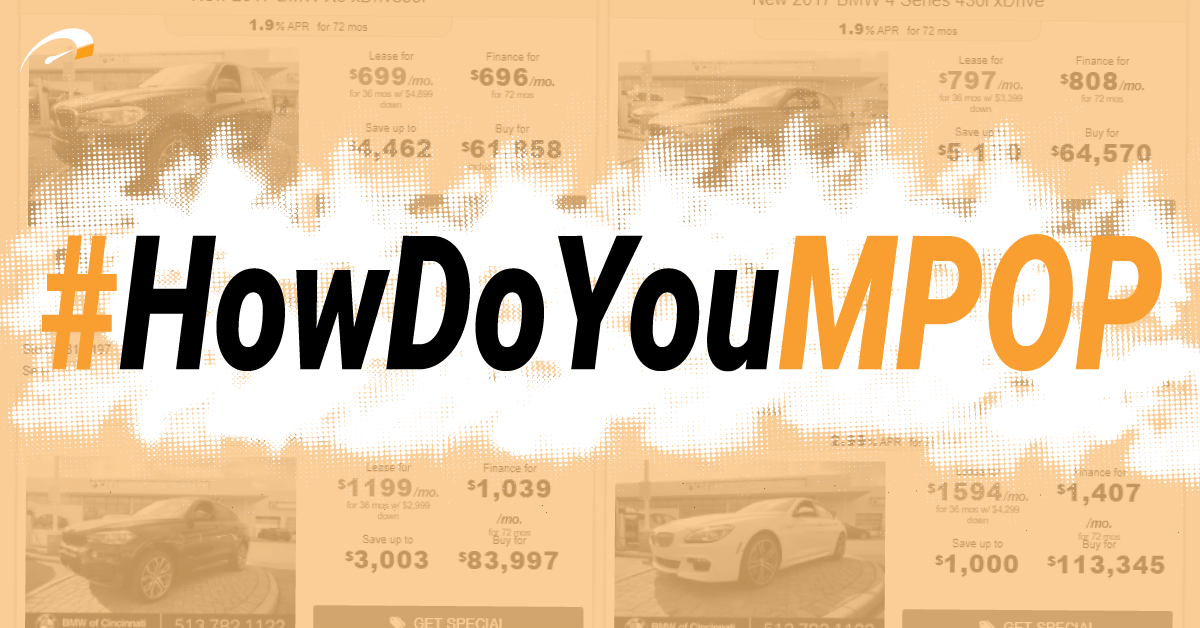 Share a picture of your best MPOP™ special, incentive or offer with your dealership name and the #HowDoYouMPOP during NADA (3/21/18-3/25/18). For every qualified post, a $1 donation will be made to the American Cancer Society*. There is no limit to the amount of entries a user can submit so show us your favorite offers!
Example: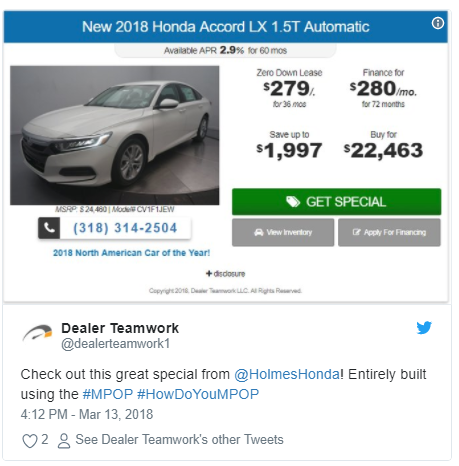 Don't Forget to Tag Us on Social Media!




*Entries must be posted between 3/21/18 and 3/25/18. Social posts on Facebook, Twitter, LinkedIn and Instagram will be counted. Posts must include #HowDoYouMPOP. Dealer Teamwork will donate $1 for each unique entry, there is no limit to how many entries each user can submit. Entries must include a current offer built using the MPOP™ and must include the dealership name in the social post. No purchase necessary. For questions, contact marketing@dealerteamwork.com.