

65% Increase in Pages per Session
(2.13 vs. 1.29)


87% Increase in Avg. Session Duration
(690 vs. 159)
Success Story
How Adding MPOP™ Paid Search Can Super Charge Your Online Presence
When evaluating performance metrics for Dealer Teamwork clients, a trend has surfaced. When a client utilizes only the MPOP™, they have a great organic performance. But when they add other services like MPOP™ Paid Search, their overall online digital performance improves exponentially.
Take this example of a dealer that is part of a large publicly traded dealer group. The stats above and below compare their first four months with only the MPOP™ to the following four months when they added paid search. That's the MPOP™ Ecosystem!
---
The Results
Increased Website Performance
When comparing the two periods, Mar. 1 - June 30 vs. July 1 - Oct. 30, we found an increased performance on landing pages created by Dealer Teamwork. These are the pages that users will be sent to after clicking a link provided from their search results.
Audience Behavior:


Pages per Session -

Increased 65%
2.13 vs 1.29


Avg. Session Duration -

Increased 87%
690 vs. 159
Traffic from Organic Searches:


Sessions -

Increased 1,683%
2,033 vs. 114


New Sessions % -

Increased 137%
51.99% vs. 21.93%


New Users -

Increased 4,128%
1,057 vs. 25
Traffic from Google Searches:


Sessions -

Increased 1,769%
2,018 vs. 108


New Sessions % -

Increased 126%
52.28% vs. 23.15%


New Users -

Increased 4,120%
1,055 vs. 25
Not only did organic traffic increase, but the quality of visitors also improved. The increases in pages per session and average session duration show that visitors stayed on the site longer and looked at more pages.
---
The Results
Paid Search Results
First full month of MPOP™ Paid Search (August) vs. the last month in the measured time frame (October).
Click Through Rate (

CTR)

After getting through the ramp up period of using a new paid search vendor, CTR dramatically improved . Higher quality and more relevant advertising leads to more engagement and more traffic to your website.
---
Keys to Success
The Right Digital Marketing Mix Executed Properly
These significant results could not have been achieved without the proper marketing mix, the MPOP™ Ecosystem. By adding MPOP™ Paid Search, on top of using the MPOP™ to create specials, incentives and offers to fill their Dealer Teamwork landing pages, this dealer significantly improved the quality of visitors on their site and their paid search engagement.
Because our dynamic paid search is powered by the MPOP™, it performs at such a high level compared to other vendors or dealers running paid search on their own. All of the relevant, SEO-rich transactional data that make your Dealer Teamwork landing pages so great, also powers your paid search. Without hooking your paid search up to the MPOP™, you are only meeting half of the potential that you could achieve with your search engine performance. Learn more about MPOP™ Paid Search here!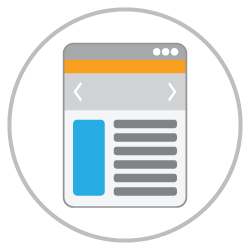 Responsive, Model-Specific Landing Pages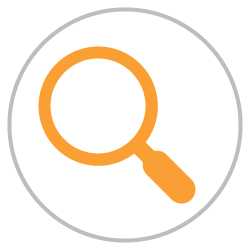 Dynamic Paid Search
---