

55% Growth
Sales year over year


175% Growth
New website sessions


57% Growth
Sales year over year
Success Story
How A Transactional Specials Campaign Changed Everything
---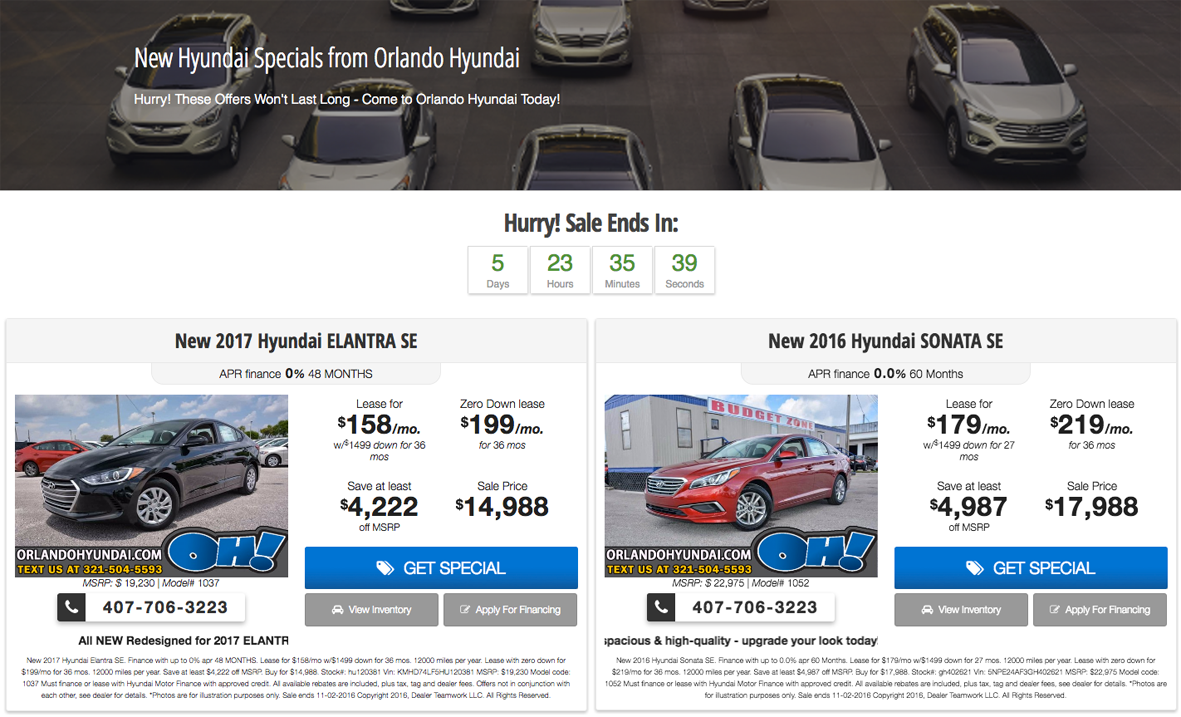 Orlando Hyundai used DealerTeamwork's MPOP™ to improve their marketing process and ultimately, their shopping experience. They included items such as multiple offers on their new vehicle specials, model-specific landing pages, and the most relevant Google AdWords campaigns possible.
The end result: Higher quality traffic, improved online exposure and their highest new car sales result ever recorded year over year. (July '15 vs. July '16)
Their Story
Orlando's Favorite Hyundai Dealer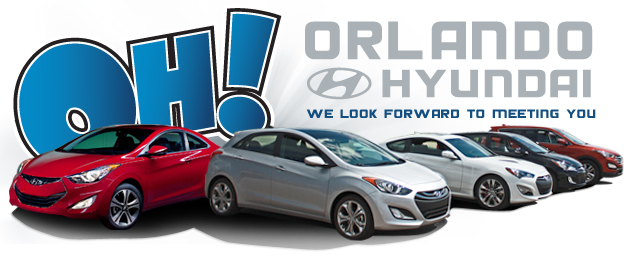 Orlando Hyundai needed to upgrade their vehicle marketing process. Their old method of marketing new car specials was fragmented and ineffective.
The sales team was disconnected from the current marketing offers and their messaging wasn't consistent across their marketing channels.
---
Their Goal
Reach more shoppers - effectively & efficiently
Orlando Hyundai wanted to showcase more offers on every Hyundai model available. They needed an efficient method of creating and updating model-specific, mobile-friendly landing pages. The dealership also wanted to improve their Google AdWords campaign performance and integrate it effortlessly with their vehicle offers.
They needed a complete overhaul of their sales culture and marketing effectiveness by leveraging their earned, owned and paid marketing channels.
---

---
"The MPOP™ is hands down the best automotive marketing tool our dealership has ever used. This has completely changed how we market our dealership and our vehicles - and our sales prove it. This has been the only new marketing change introduced to our dealership in 2016 and I couldn't be happier!"
- Rick Compton, Orlando Hyundai General Manager
Show me how the MPOP™ can help!
---
Their Solution
New Specials with the MPOP™
Rick Compton created a new process to build multiple offers for every model available at Orlando Hyundai, including trim levels. Optimized, model-specific landing pages are updated with new offers instantly. His team has a proven, easy-to-manage process that helps keep offers current every day of the month.
They never miss an opportunity for additional exposure from their earned, owned and paid marketing efforts.
Products used:
---
Their Success
A Whole New Dealership
DealerTeamwork's best-in-class support team trained the entire Orlando Hyundai organization. They are extremely satisfied with the impressive sales opportunities it created.

The new campaign results, year over year (July '15 vs July '16):
Sessions:

Up 175%

Conversions:

Up 57%

Goal completions:

Up 325%

Time on site:

Up 15%

New sessions:

Up 60%

New units sold:

Up 55%

45

trackable lead submissions via landing page forms
---

Ad campaign performance shows how total clicks improved as the cost-per-click significantly decreased.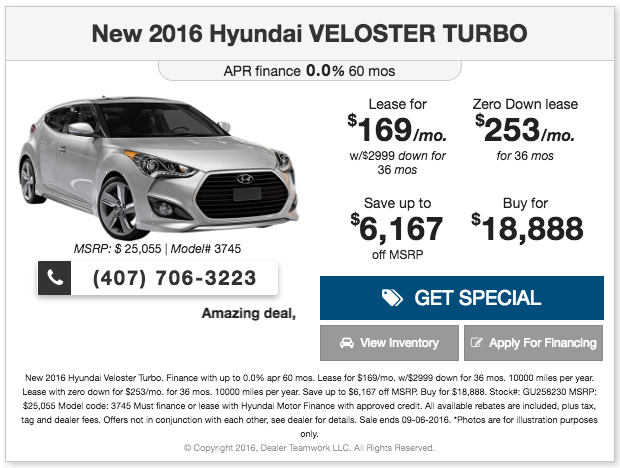 ---
Orlando Hyundai's ad campaigns drive more in-market buyers to create a competitive advantage
Keys to Success
Build a transactional-data based process
Create user-friendly, new vehicle offers featuring MSRP discounts, APR specials, multiple lease offers for every vehicle available, including trim levels faster and more efficient than ever.
Manage real-time pricing and offers with consistent updates based on OEM incentives, inventory levels and month to date sales.
Evaluate and reallocate non-performing ad spend
Leverage your Google analytics data, including your AdWords quality guidelines. Evaluate key performance indicators such as cost per action and the percentage of traffic arriving on your SRP's and VDP's. Google AdWords campaigns should have an appropriate mixture of branding, geo-targeting, long-tail and model-specific campaigns targeting different layers of search intent.
Campaigns should include real-time, contextual pricing info and point to relevant, model-specific landing pages.
Change the sales and marketing culture
The behavior of today's modern shopper changes faster than ever. Your entire organization needs to evolve within this marketing ecosystem. Everyone from management, sales and BDC should be aware of how new vehicle offers are created, distributed and managed.
The result: Improved shopping experiences, more efficient marketing efforts, and more effective showroom sales processes.
---